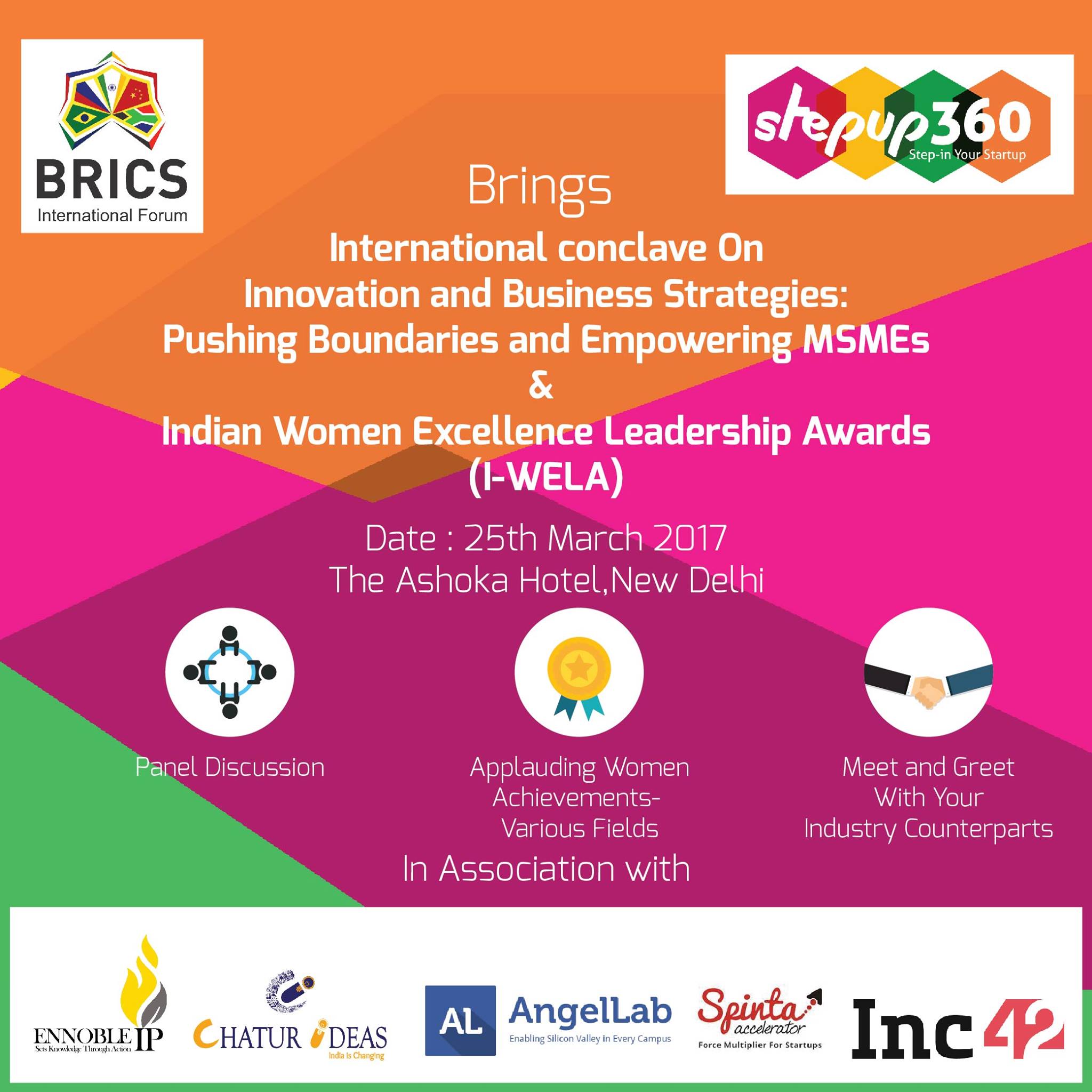 International Conclave for MSMEs & STARTUPS with Industry Excellence Award & Women Leadership Awards.
STEP UP 360, in collaboration with MSME DI Government of India, Ennoble IP, Spinta Labs Silicon Valley, Chatur Ideas, Angel Lab Silicon Valley, is organizing the India-Women Excellence Leadership Awards 2017 (I-WELA).
The event positions and focusses to bring together women entrepreneurs, visionaries, industry leaders, representatives of the government, besides those who aspire to be an 'Entrepreneur' To unleash and bring out the real level of productivity and potential, and to raise your prosperity quotient, Step Up 360 turns up with this event to empower the women in context to Economic Growth & Development of India.